BY JENNY BOONE
Join the conversation on our FB Group Page: Good Eats Houston
I know what you're thinking… why would we feature a place that only has takeout and delivery? I mean, where's the dining EXPERIENCE with that? First, if you're one of the lucky ones who lives in Katy and can get The Pizza Shoppe delivered right to your door, we need to become friends! Like yesterday so you can invite me over for pizza! And second—as hundreds of 5 star reviews from new and regular customers will tell you—the taste of these pizzas is a dining experience is in and of itself.
Being hungry, and taking advantage of our visit to Katy, we ordered a little bit of everything to take to a nearby friend's house. A real smorgasbord was had by all! We ordered their signature "hot BBQ" wings, Meatball Sub, the famous "Godfather" pizza, the BBQ Chicken Pizza, the Pizza Shoppe Deluxe, and their Dessert Pizza.
At first glance, that might not seem like a huge amount for 10 people to share. Which would be true of most pizza places. Except The Pizza Shoppe is home to the OHMAGAWDLOOKATHAT 18″ large pizza! To give you some context, the medium size pizza at the Pizza Shoppe is the size of most places' large. And their 18″ dwarfs that!
They make a big pizza Jenny! So, what? Well sir, if you've never had The Godfather from The Pizza Shoppe, come back and talk to me after your first bite! From the perfectly cooked garlic butter crust and homemade secret sauce, to the thick cut Italian sausage, premium Italian pepperoni and ground beef, every bite is cheesy meaty heaven! I don't know what's in their house-made pizza sauce, but it's fantastic and brings everything together wonderfully!
Now, I must confess that we asked for the off-menu version of the BBQ Chicken Pizza. We asked them to throw on their "hot BBQ" sauce that they use on their wings. Ah-mazing! Adds a little kick and a zing to what is already a great pie! If you want a pizza that's going to bring a little zing to your taste buds, ask for the secret menu version of their BBQ Chicken Pizza. You can thank me later!
Okay boys and girls… Now comes the part of the show where the heroine has started to get full. She's slowing down. It's not looking like she's going to have enough room to try all the rest of the amazing food! In short, victory seems elusive…
[Record Scratch]
Oh hot dayum, this meatball sub is my jam! So perfectly cooked! The bread is toasty, crispy and soft. The herbs and spices in the meatball recipe work in tandem to create a party in my mouth! Thoughts of being full fly out with the window as I stuff my face with sub!
The most popular item on the menu, The Shoppe Deluxe, is a colorful and delicious pizza full of big bright flavors! The pop of green olives and peppers comingle with the earthy mushrooms and black olives; the meaty sausage and pepperoni; and the subtle bite of sweet onion. Imagine all of that mixed with that garlic butter crust and homemade sauce. As they say in their home town of New York, fuhgeddaboudit!
As things wound down, I felt very much like a participant in Etta James' famous song "At Last" as in "at last, my love has come along"… It was Dessert Pizza time! The white chocolate apple streusel was beckoning us to the finish line and I was so very happy to be lulled in by its siren song! Asking for the crust to be cooked extra crispy, it held up well to the gooey apple cinnamon goodness! It was also topped with white chocolate and what I would have sworn was magic…
I was so glad to finally get to try The Pizza Shoppe and fully understand why Katy raves about this takeout/delivery only New York style pizzeria! Family owned and operated by USMC Vietnam combat veteran Tom Occhuizzo; his dedication to fresh hand-cut ingredients, secret sauces and a passion for bringing a taste of New York to Katy Texas really shine through! They work hard to support the community; so, I was excited to be able to support them! Until next time, I'll be dreaming about that BBQ pizza…
Good Eats Houston Recommends…
Wings
Authentic Buffalo Wings
Jumbo chicken wings tossed in authentic hot buffalo sauce
Sandwiches
Stromboli
Pizza sauce, mozzarella, pepperoni, Italian sausage and mushrooms
Meatball Sub
Meatballs, mozzarella toasted
Pizzas
BBQ Chicken
BBQ sauce, bacon, grilled chicken, onions, mozzarella, drizzled with BBQ sauce and cheddar cheese
The Godfather
Mozzarella, pepperoni, meatballs, Italian sausage extra mozzarella
The Shoppe Deluxe
Mozzarella, pepperoni, Italian sausage, mushrooms, onions, black olives, green olives and green peppers
Dessert
Dessert Pizza
Spiced apple with white chocolate
PHOTOGRAPHY: MIKE PUCKETT
Certified #goodeatsHouston #goodeatsTexas #goodeatsTexasProject #PizzaShoppe #Pizza #Calazone #Wings #goodeatsLocal @goodeatsLocal @MikePuckettDDM
Good Eats Houston Facebook Group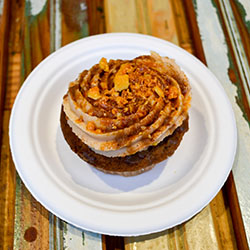 Featuring the Best Restaurants in Houston! Providing locals and travelers a guide to what's good in Houston!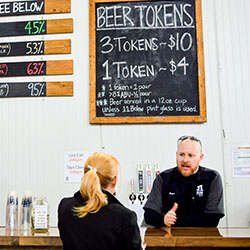 Houston Craft Beer Guide
Featuring the Best Craft Breweries in Houston! Providing locals and travelers a guide to what's good in Houston!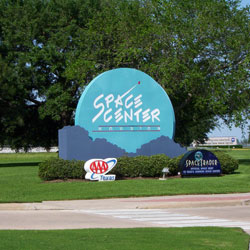 Cool Houston Activities
Featuring the Best Activities in Houston! Providing  locals and travelers a guide to what's good in Houston!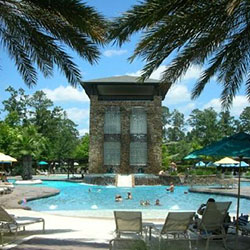 Where to Stay
Featuring the Best places to stay in Houston! Providing  locals and travelers a guide to what's good in Houston!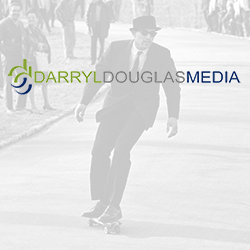 Darryl Douglas Media is inspired by the wonderful restaurants & craft breweries all over the country. Let us know about yours!