BY MIKE PUCKETT
Join the conversation on our FB Group Page: Good Eats Houston
The Fish is in Midtown on the corner of Gray and Baldwin Street. I have been enjoying The Fish for some time now and I have to say it is one of my very favorite Sushi Bars in our great city.
I must admit, I am a sucker for fresh Sushi and a steady flow of Saki! Ha! Seriously. At The Fish I am right at home. Right when you walk through the door you can feel that cool Midtown vibe. I enjoy sitting at the bar with friends, or when I am with that special someone a table by the window does the trick. There is also a real nice Sushi Bar which is great… an amazing way to be entertained while anticipating your lovely meal.
As you probably already know, I always try several different menu items to get a true feel for a restaurant. At this point, I have enjoyed most everything on the menu. On my latest adventure we decided on the Edamame, Buffalo Chicken Wontons, Calamari, Japanese Crudo, Kobe Hot Rock, Eighth Wonder, Blazing Tuna Roll, GYU Filet Mignon, Nando Roll, a Mix Plate of Sushi and for dessert we decided to try the Crème Brulee and the Cheesecake Tempura. While everything was phenomenal, my two favorite menu items were the Kobe Hot Rock and the Eighth Wonder.
The Kobe Hot Rock is a delightful dish which consists of Waygu Beef, Ginger Soy and Basil Ponzu. I love the Waygu Beef… it's just a little different, a little better. Another thing to note is you get to cook it yourself at the table. This entrée is served in thin slices along with an extremely hot rock. You simply grab your chop sticks, lay the Waygu Beef on the rock and listen to it sizzle until it's cooked just the way you like it. I cooked mine to perfection and as soon as I tasted it, I instantly had a smile from ear to ear. You must try this dish when you visit The Fish.
My other favorite menu item from The Fish was an appetizer by the name of The Eighth Wonder. No wonder the Eighth Wonder is named just that. The towering colossal of seafood is built layer by layer with Spicy Rice, Avocado, Spicy Tuna, Snow Crab, Chopped Scallops, Habanero Masago, Wasabi Tobiko and scooped up with Wonton Chips. Not only is the appetizer one of the most beautiful things I have ever seen, but delicious doesn't even do it justice. Every layer is better than the last. I have been known to order it at the bar as a meal… and let's just say I haven't ever been disappointed. I do highly recommend.
Whether you are looking for a wonderful lunch, exciting happy hour or a romantic dinner with your loved one, The Fish in Midtown is the perfect place to experience all three. The staff is super friendly and dedicated to making sure your visit is special, and for that guys… I thank you!
Good Eats Houston Recommends…  
EDAMAME
steamed soybean, kosher salt
BUFFALO CHICKEN WONTONS
shredded chicken, cheddar, buffalo sauce, fried, creamy house sauce
CALAMARI
fried, Japanese seasoning, spicy house sauce
JAPANESE CRUDO
japanese snapper, citrus sauce, cranberry gel, fresh herbs, yuzu tobiko
KOBE HOT ROCK
wagyu beef, ginger soy, basil ponzu, table cooking
EIGHTH WONDER
seafood tower with spicy rice, avocado, spicy tuna, snow crab, chopped scallops, habanero masago, wasabi tobiko, wonton chips
BLAZING TUNA
smoked salmon, softshell crab, cream cheese, jalapeño, topped with spicy tuna, avocado, wasabi tobiko, sauce trio, spicy aioli
GYU FILET MIGNON
miso soy glaze, crispy shallots, crispy prawns, brussel sprouts
NANDO
spicy tuna, salmon, yellowtail, topped with seared white sh, masago, green onion, spicy citrus miso
MIX PLATE OF SUSH
CREME BRULEE
CHEESECAKE TEMPURA
PHOTOGRAPHY: MIKE PUCKETT
Certified #goodeatsHouston #goodeatsTexas #goodeatsTexasProject #TheFish #Sushi #SpecialtyCocktails #Japanese #Fish #Steak #goodeatsLocal #MikePuckett #DarrylDouglasMedia  @TheFishHTX @goodeatsLocal @MikePuckettDDM
Good Eats Houston Facebook Group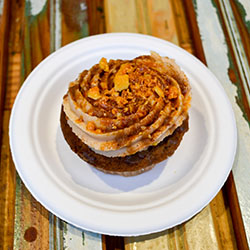 Featuring the Best Restaurants in Houston! Providing locals and travelers a guide to what's good in Houston!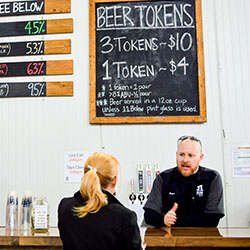 Houston Craft Beer Guide
Featuring the Best Craft Breweries in Houston! Providing locals and travelers a guide to what's good in Houston!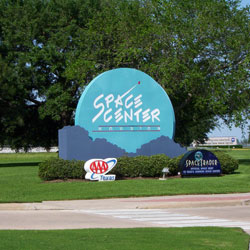 Cool Houston Activities
Featuring the Best Activities in Houston! Providing  locals and travelers a guide to what's good in Houston!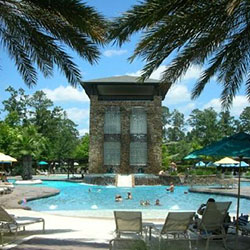 Where to Stay
Featuring the Best places to stay in Houston! Providing  locals and travelers a guide to what's good in Houston!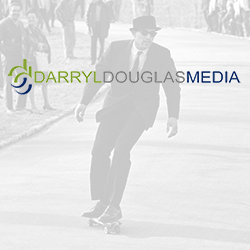 Darryl Douglas Media is inspired by the wonderful restaurants & craft breweries all over the country. Let us know about yours!