BY MIKE PUCKETT
Join the conversation on our FB Group Page: Good Eats Houston
So you voted and we heard loud and clear. We are in the process of building the feature for you now. Take a look back soon and check out the review with high resolution photography. Enjoy!
Below is from their website…
We are a unique combination of European-style cheese shop and intimate American bistro. We provide a casual-upscale dining environment overlooking the lake with a small deli that offers high-end cheeses and meats by the pound. Voted #1 in the Best Mac and Cheese competition at the Houston Cheesefest 2016, we invite you to try any of our gourmet grilled cheese sandwiches, salads, soups and mac. We also offer one of the best cheese plates around, along with several custom-selected wines and local craft beers to pair with your meal. Everything we provide is made to order whether you are dining in or to go.
We are set upon a lovely greens area that overlooks a lake. Kids are welcome to run around on the grass while mom and dad relax on the patio with their wine, beer and cheese plate. Both kid and pet friendly, we also offer bottles of wine and beer to go, along with a small selection of retail items such as jams, nuts, olives, bread and crackers.  
Good Eats Houston Recommends…
Appetizers
Cheese Board
Red Rock cheddar, MT brie, Rogue River Blue, soppressata, grapes, olives and nuts
Paired with: Oso Bueno
American Amber, 11 Below Brewing Company
Our American Amber is brewed for the summers and cuisine of Texas. Subtle sweet notes of caramel and toffee, along with a balanced hop flavor create a beer that's so refreshing and delicious it can only be called… Oso Bueno
Poutine
Sauteed onions and mushrooms served over cheese curds and fries smothered in gravy
Paired with: Hopadillo
American IPA, Karbach Brewing Co.
Dry hopped for added intensity of hop flavor and aroma
The Cheese Bar Mac & Cheese
Our blend of 5 cheeses mixed with chopped jalapenos, and topped with bacon, breadcrumbs and green onion
Paired with: Jigar Cabernet Sauvignon 2014
Cabernet Sauvignon, Jigar Wines
The nose on this wine has earthy, almost leathery, notes to it. With a rich mouth-feel, you can taste the mocha and chocolate covered fruit dance on your palate
Soup and Salad
Beer Cheese Soup
Made with Karbach beer and a blend of six cheeses, topped with bacon and green onions, served in a pretzel bowl.
Paired with: Mother in Lager
Munich Dunkel Lager, Karbach Brewing Co.
Brewed with dark malts and German hops, this brew's depth of flavor will allow you to relax and bite your tongue while she reorganizes your entire kitchen
Chicken Blue Cheese and Apple Salad
Chicken breast, apple, blue cheese, red onion, dried cranberries, and candied pecans tossed with our lemon house dressing
Paired with: OneHope
Chardonnay, OneHope Wine
Full of coconut and vanilla aromas with balanced fruit and finish. Lively and unique, the aromas pop with vanilla, coconut, and tropical fruit with hints of banana and pineapple
Sandwiches
Italian
Capicola, soppresatta, Black Forest ham, Havarti, greens, tomato, red onion, roasted red pepper, peperoncinos and Italian dressing; served on Italian bread; served warm
Paired with: The Crossings Sauvignon Blanc
Sauvignon Blanc, Deutsch Family Wine & Spirits
Notes of bell pepper and passion fruit, underpinned with citrus notes. The palate is full with pure fruit flavors, yet balanced with a persistent, crisp mineral finish
Alfred the Third's Triple Cheese
Ooey, gooey cheese, period. Includes aged cheddar, Butterkase, and Havarti on grilled artisanal bread
Paired with: Yellow Rose
American IPA, Lone Pint Brewery
Chalk-white head with a very clean malt backbone. The hops impart strong grapefruit, pineapple, and blueberry flavor and aroma. A strong beer that is extremely quaffable
My Big Fat Reuben Sammich
Loads of corned beef piled high, topped with sauerkraut, swiss, and Tho
Paired with: Vintage Cowboy Zinfandel
Zinfandel, Vintage Cowboy Winery
Aromas of cinnamon, clove and hints of sweet tobacco. The lingering tastes of cranberry jam, plum and vanilla leave you with a soft tannin structure complimented by hints of sweet spice
Dessert
Pumpkin Cheesecake
Pumpkin, cream cheese, cinnamon, graham cracker crust
Paired with: Honey Bubbles Moscato
Moscato, Honey Bubbles Wine
Aromas and flavors of ripe pear, tangerine, white peach and ginger, with floral notes of honeysuckle, elderflower, spice, and minerality
PHOTOGRAPHY: MIKE PUCKETT
Certified #goodeatsHouston #goodeatsTexas #goodeatsTexasProject #TheCheeseBar #Cheese #Meats #Salads #Sandwiches #goodeatsLocal #MikePuckett #DarrylDouglasMedia @goodeatsLocal @MikePuckettDDM
Good Eats Houston Facebook Group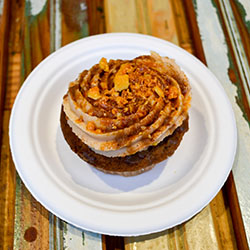 Featuring the Best Restaurants in Houston! Providing locals and travelers a guide to what's good in Houston!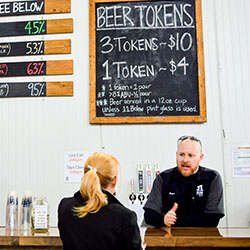 Houston Craft Beer Guide
Featuring the Best Craft Breweries in Houston! Providing locals and travelers a guide to what's good in Houston!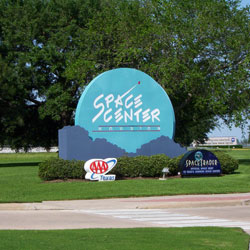 Cool Houston Activities
Featuring the Best Activities in Houston! Providing  locals and travelers a guide to what's good in Houston!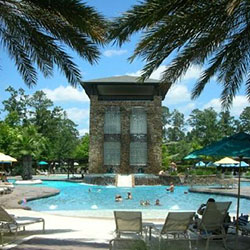 Where to Stay
Featuring the Best places to stay in Houston! Providing  locals and travelers a guide to what's good in Houston!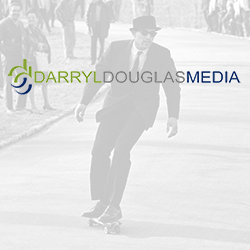 Darryl Douglas Media is inspired by the wonderful restaurants & craft breweries all over the country. Let us know about yours!