BY MIKE PUCKETT
Join the conversation on our FB Group Page: Good Eats Houston
So you voted and we heard loud and clear. We are in the process of building the feature for you now. Take a look back soon and check out the review with high resolution photography. Enjoy!
Below is from their website…
Established in 2006, the inspiration for Samurai Noodle comes from small Ramen shops throughout Japan that focus all of their energy on rich broth, chewy noodles, and succulent pork that makes up the essence of Ramen.
When Samurai Noodle's first location opened on the west side of the Uwajimaya building in the International District, which was the vision that its founders had in mind. Since then, Samurai Noodle has seen so much popularity that it has expanded to three more locations – one in the University District, and one on Capitol Hill and the newest location, Houston, TX.
The Samurai Noodle mission to bring traditional Japanese food to Seattle is ongoing! As the stores expand, so does our menu: our newest location brings the taste of true Japanese Ramen to Houston, TX with a vast menu of authentic Japanese noodles and broth.
Samurai Noodle currently has stores in three locations in Seattle, WA – International District, University District, and Capitol Hill, and one in Houston TX. Each store offers something different and new. When looking for a Samurai Noodle restaurant to visit, consider the location as well as the menu that will suit your cravings. Each of our locations offers dine-in and take-out orders.
The first and original Samurai Noodle location is located at 606 5th Ave. S, Seattle, WA 98104. This cozy little shop is nestled in the west side of the Uwajimaya building in the International district. Although the space restrictions limit some of the menu items, this store focuses all of its attention on our main attraction – the ramen!
The second Samurai Noodle location, opened in February 2010. This store is much more spacious compared to the International District, with a casual atmosphere where customers can enjoy beer and fried appetizers in addition to their favorite Ramen. The University District location also serves a variety of vegan dishes – ramen and appetizers alike and is located at 4138 University Way NE, Seattle, WA 98105
The third Samurai Noodle location, opened in June 2011 at the Capitol Hill area and is located at 12 E. Broadway, Seattle, WA 98102. This posh new location boasts a full sake bar, as well as an entirely new Izakaya menu, full of diverse and authentic Japanese appetizers! The Capitol Hill location also has a full vegan menu including Ramen, appetizers, and Izakaya dishes.
In March 2015, Samurai Noodle expanded their offering to the exciting city of Houston, TX in hopes of sharing with all Houstonians, the exciting taste of Seattle's best Ramen shop. Samurai Noodle Houston offers will be the first ramen shop in Houston to openly showcase the making of their very own noodles and to serve them directly to their customers.
Good Eats Houston Recommends…
Appetizer
Edamame
Steamed and served with salt
Gyoza (Pork)
Dumplings filled with ground pork and vegetables and wrapped in a thin dough
Chili Pork Green Onion
Karaage
Crispy house marinated chicken served on a bed of coleslaw with a side of Japanese mayo.
Tofu Appetizer
Soft Tofu served cool with house-marinated bamboo, green onions and soy sauce
Mains
Tampopo Shouyu Ramen
Shouyu served with marinated bamboo, naruto, half a flavored egg and nori
Bacon Tonkotsu Ramen
Tonkotsu, served with bacon strips, corn and kikurage (wood ear mushrooms)
Kinoko (Mushroom) Ramen
Shouyu served with King Trumpet, White Beech and Button Mushrooms sautéed with butter and white pepper
Spicy Suehiro Tonkotsu
Tonkotsu served with a spicy peppery pork broth with a hint of vinegar, and a choice of pork belly, or shoulder, topped with bamboo and corn
Dessert
Mango Shaved Ice
Finely shaved ice, syrup, milk, fresh mangos
Strawberry shaved ice
Finely shaved ice, syrup, milk, fresh strawberries
PHOTOGRAPHY: MIKE PUCKETT
Good Eats Houston Facebook Group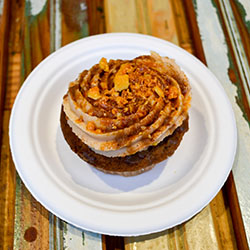 Featuring the Best Restaurants in Houston! Providing locals and travelers a guide to what's good in Houston!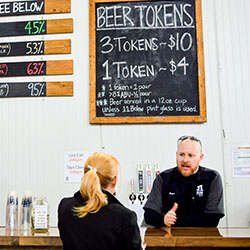 Houston Craft Beer Guide
Featuring the Best Craft Breweries in Houston! Providing locals and travelers a guide to what's good in Houston!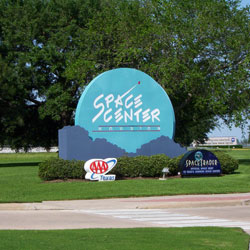 Cool Houston Activities
Featuring the Best Activities in Houston! Providing  locals and travelers a guide to what's good in Houston!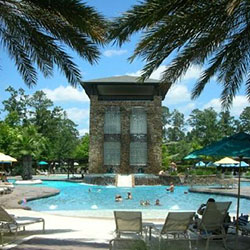 Where to Stay
Featuring the Best places to stay in Houston! Providing  locals and travelers a guide to what's good in Houston!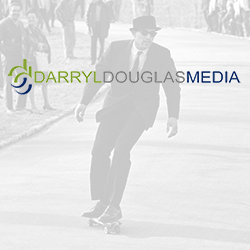 Darryl Douglas Media is inspired by the wonderful restaurants & craft breweries all over the country. Let us know about yours!