BY MIKE PUCKETT
Join the conversation on our FB Group Page: Good Eats Houston
So you voted and we heard loud and clear. We are in the process of building the feature for you now. Take a look back soon and check out the review with high resolution photography. Enjoy!
Below is from their website…
EXPERIENCE TEXAS HILL COUNTRY IN THE CITY, AT OUR RESTAURANT IN HOUSTON
Before you enter the Rio Ranch Restaurant through the double glass doors, you are welcomed by the tranquil sound of water flowing down the country rocks in our treasure-filled creek. As you enter our Houston restaurant, your eyes are instantly drawn to the 30-foot-tall limestone fireplace, which adds country warmth and romance to your dining experience. Our guests are mesmerized by the dancing flames in the fireplace, as well as the unique chandelier made of scythes, rakes, plows, antlers and briers. The design for Rio Ranch was inspired by the Ranch houses of early Texas. The interior and exterior incorporate gnarled Cedar posts and limestone, quarried outside of Junction, Texas – both native to the Texas Hill Country.
Good Eats Houston Recommends…
Apps
Smoked Chile Wings
Tossed in Rio Ranch's Black Sauce, served with Bleu Cheese Dressing 
Paired with: Saint Arnold Amber Ale
American Amber, Saint Arnold Brewing Company
It has a rich, malty body with a pleasant caramel character derived from a specialty Caravienne malt. A complex hop aroma, with a hint of floral and citrus comes from a combination of Cascades and Liberty hops
Salad
Mesquite Grilled Signature Salad
Cotija Cheese, Bacon, Avocado, Toasted Pecans & choice of House made Dressing *Chicken Breast 
Paired with: Monterey Vineyards Chardonnay
The lush tropical fruit and fresh citrus expression in this Chardonnay, while the Pacific Ocean breezes preserved the grapes' contribution of lively acidity. Aromas of juicy pineapple, tangerine, crisp Fuji apple and Meyer lemon zest lead the way, accompanied by hints of orange blossom, mineral and oak spices
Mains
Ribeye Steak
Rich, Juicy & Beefy Flavor with Generous Marbling
With Mac n Cheese & Asparagus
Paired with: Meiomi Pinot Noir
Ruby-hued with lifted aromas; bright strawberry and jammy fruit mingle with vanilla, mocha and toasty oak. Expressive boysenberry, blackberry and dark cherry are revealed. Supple tannins, silky texture, and exquisite balance. A distinctive California Pinot Noir with a world-class taste
Stockyard Baby Back Ribs
Full slab of ribs, ranch's BBQ Sauce & pickled onion
With Steak Fries & Cowboy Beans 
Paired with: Shiner Bock
American-style dark lager, Spoetzl Brewery
Distinctive, rich, full-flavored, deep amber-colored beer with an inviting smooth taste without excessive bitterness
Chicken Fried Steak
With Country Mashers & Gravy 
Paired With: Morning Fog Chardonnay
Rich, golden color and aromas and flavors of tropical fruit, honey, cinnamon and light floral notes, balanced by subtle oak
Pepper Filet
(Special off menu item, served daily)
Pepper crusted filet minion served with asparagus
Paired with: Louis Martini Sonoma Cabernet Sauvignon
Ripe flavors of black plum jam and black currant, a reflection of the warmer vintage. Hints of oak and a touch of baking spice support the fruit
Desserts
Chocolate Lava Cake
Chocolate cake with an infused chocolate center. Served warm
Cinnamon Bread Pudding
House-made bread pudding. Served warm with cinnamon & sweet bourbon sauce
Both paired with: Lone Star 1835 Texas Bourbon
Strong notes of aged bourbon smokey barrel flavors and hints of maple
PHOTOGRAPHY: MIKE PUCKETT
Good Eats Houston Facebook Group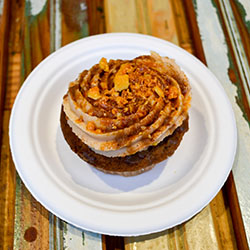 Featuring the Best Restaurants in Houston! Providing locals and travelers a guide to what's good in Houston!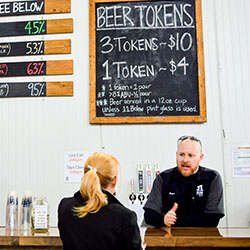 Houston Craft Beer Guide
Featuring the Best Craft Breweries in Houston! Providing locals and travelers a guide to what's good in Houston!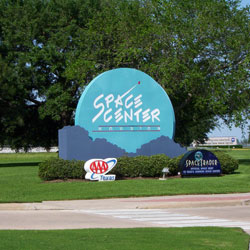 Cool Houston Activities
Featuring the Best Activities in Houston! Providing  locals and travelers a guide to what's good in Houston!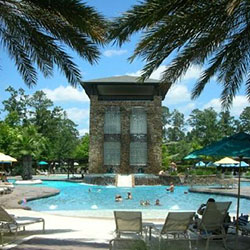 Where to Stay
Featuring the Best places to stay in Houston! Providing  locals and travelers a guide to what's good in Houston!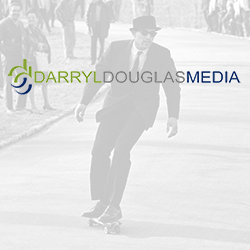 Darryl Douglas Media is inspired by the wonderful restaurants & craft breweries all over the country. Let us know about yours!