Pier 61 Seafood is located on Murphy Road, just a few blocks off 59, a.k.a. the Southwest Freeway. After a Facebook friend reached out to me asking where to find a great Cajun seafood restaurant on the west side of Houston, my taste buds started craving some good ol' Cajun cooking. Not a bad way to spend a Saturday afternoon.
As you pull up to the restaurant, the first thing you notice is the blue building and the bright blue Pier 61 sign. There's a patio out front for outdoor seating – which would be nice if it weren't so hot today! We walk on in and are greeted with a smile. Yep, we have arrived!
The wide, open restaurant has plenty of seating and several T.V.s – a definite plus because there is football on today and I didn't want to miss any of the action. The bar has beer, wine and Margaritas. We hopped up to the bar and grabbed a Margarita with Grand Marnier. There's nothing like a Margarita on a hot summer Saturday afternoon!
We watched a bit of the game, finished our margaritas and then headed to our table. On the way, we spotted an eye-catching mural painted on the back wall – a reminder of the true seafood treat in store!
We ordered a couple of Shiner Bocks while we looked through the menu. The menu is not huge, but it had everything I was looking for. For apps, we decided on the Spicy Boiled Shrimp, Gulf Coast Crab Cakes (always one of my favorites) and the Louisiana Seafood Gumbo.
The Spicy Boiled Shrimp were boiled and seasoned with a special spice blend. They were amazing, spiced to perfection! This is an app that will be sitting in front of me every time I come to Pier 61. I highly suggest you try it.
The Gulf Coast Crab Cakes were delicious:  two delicious crab cakes – golden brown on the outside and full of wonderful blue crab inside. The Remoulade was the perfect touch, adding just the right hint of spiciness to this wonderful seafood dish.
And what Cajun experience is complete without Louisiana Seafood Gumbo? The seafood gumbo served at Pier 61 is right up my alley: a smooth, creamy, traditional roux-based soup with hearty vegetables, potatoes, baby clams, shrimp, crabmeat, crawfish and sausage. Ask the waiter to get it straight from the bottom for a thicker roux or off the top for a thinner soup. I chose to have it stirred and it was the best consistency for me. Delish and full of seafood!
Now, for our entrees. We ordered the Jumbo Bacon-Wrapped Shrimp with a Honey Soy Glaze and the Pier 61 Seafood Platter.
The Jumbo Bacon-Wrapped Shrimp were gigantic shrimp and jalapenos wrapped with bacon, dredged in flour and cornstarch and flash-fried. Although bacon-wrapped shrimp is one of my favorites, I had never had them deep-fried. But, uhhhh, doesn't that make just about anything taste better? Ha! Maybe it's just my Texas roots! The Honey Soy Glaze gave the savory bacon and shrimp this unbelievable sweetness and was the perfect addition to a delightful dish!
And now for the Pier 61 Seafood Platter, a fried seafood bonanza consisting of one fillet of catfish, three enormous shrimp, six golden oysters, and plump crawfish tails. Such a big platter of goodness! If you enjoy fried goodies, then order this. Everything is lightly breaded with a wonderful Cajun batter that is spiced to perfection. My favorite was the butterflied catfish … so good!
Wow! What a feast! And what a wonderful way to spend a hot Houston afternoon! I spend a lot of time on the west side so I am really glad I found this great Cajun seafood spot. You can bet you will see me here again and again!
Good Eats Houston Facebook Group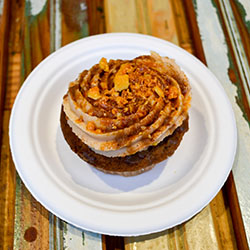 Featuring the Best Restaurants in Houston! Providing locals and travelers a guide to what's good in Houston!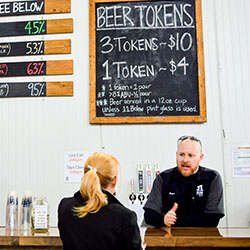 Houston Craft Beer Guide
Featuring the Best Craft Breweries in Houston! Providing locals and travelers a guide to what's good in Houston!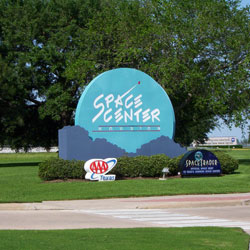 Cool Houston Activities
Featuring the Best Activities in Houston! Providing  locals and travelers a guide to what's good in Houston!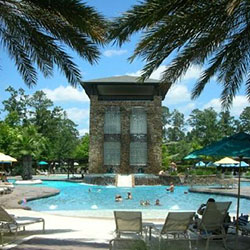 Where to Stay
Featuring the Best places to stay in Houston! Providing  locals and travelers a guide to what's good in Houston!