BY MIKE PUCKETT
Join the conversation on our FB Group Page: Good Eats Houston
Mosset Grille and Wine Bar is located just off 59 on the Southwest Freeway in Sugar Creek. It's a convenient place to stop at on your way home if you live in Sugar Land, but is also well worth the drive if you don't. I found this out first-hand and let me just say – I am so happy I did! Not only is the food exceptional, but the wine knowledge here is on another level. I just found out about their Sunday Brunch – guess where I will be this weekend!
As you walk into the restaurant, you are immediately greeted by a smiling face. After a long day that was just what I needed!
The restaurant displays bright, beautiful artwork and the bold designs add to the wonderful atmosphere.  A quick look around and you can't help but notice the grapes, wine bottles, and wine glasses – leaving no doubt that this is a fine dining wine bar. The décor got us into the mood, so we made a beeline to the bar for some serious wine tasting.
We chose a few apps to enjoy with our wines.  First, we ordered the Cheese Plate: a selection of Smoked Gouda, Gruyere, Five-Year-Aged Sharp Cheddar, Brie, and Micela Bleu served with a grape-tomato compote and a cinnamon stick. My favorite was the Micela Bleu, of course, but every cheese added a wonderful accent to the delightful 2013 La Crema Pinot Noir from the vineyards of the Sonoma Coast that we were enjoying. Another stand-out was the Rombauer Zinfandel 2013 from the Sierra Foothills of California. This classic California Zinfandel is a deep purple-red, with a bright, youthful red hue in which flavors of ripe cherry and vanilla converge toward blackberry and spice.
Next, we sampled the Pork Lollipop Bites and Crab Cakes. Both were incredible and I began to wonder if I really wanted to sit down at a table. We were thoroughly enjoying the interesting conversation and all the information we were getting at the bar – not to mention the wonderful tapas. It doesn't get any better than this!
The Pork Lollipop Bites were served with roasted potatoes, caramelized onions and bacon and came served with a dressing of Chipotle BBQ Sauce. Each bite was better than the last! The roasted potatoes were what brought the whole dish together. This is something you NEED to try.
And then, the crab cakes, always one of my favorites: delectable, pan-seared, jumbo lump crab cake with a Sage Bianco sauce and mango salsa. Delicious!
We all chose a salad that looked very interesting and I am glad we did. The Mosset Salad was a savory mix of Mescaline lettuce, sliced apples, crumbled goat cheese, and toasted pistachios served with a tasty Raspberry Vinaigrette. A delicious bundle of flavors that went beautifully with each new wine we tasted.
Now, for the entrees! We decided on the Grilled Entranas Argentinas, Lobster Ravioli and the Blackened Mahi-Mahi. My favorite was the Grilled Entranas Argentinas, but all were wonderful in their own right. I highly recommend you give them all a try if you have a chance to enjoy dinner in the family style like we did.
The Grilled Entranas Argentinas was a tender skirt steak marinated in citrus vinaigrette, topped with Chimichurri Sauce and served with Golden Herb Fries. The herb fries were a nice touch – you got your basic meat and potatoes.  But the Chimichurri sauce atop the perfectly prepared skirt steak is what made this my favorite dish of the three.
The Lobster Ravioli was tossed in a Lobster Nage and wilted Julienne Vegetable Medley. The Blackened Mahi-Mahi was served with Yukon Gold Potato Puree, Mango Pico and Sautéed Green Beans. I suggest the Blackened Mahi if you are looking for a seafood dish – just take a look at the photography! Need I say more?
Now, you know I can't finish a meal without dessert. So, we asked the chef to serve up a couple of his finest. He decided on the Crème Catalana (a type of crème brulée) and the Seven-Layer Chocolate Cake topped with Chocolate Ganache.
The Crème Catalana custard, flavored with Tahitian vanilla beans, was topped with super-fresh raspberries and blueberries. The custard was creamy and sweet. Unbelievable!
And the Seven-Layer Chocolate Cake left me speechless. I must admit I am a sucker for chocolate and this cake was something special! I suggest you get together with some friends and enjoy this delicious cake along with a couple glasses of wine – that is how you build memories!
A couple of other wines that really stood out that evening were the Feudo di Santa Croce Primitivo di Manduria LXXIV 2010 (a Primitivo from Friuli-Venezia Giulia, Italy) and The Prisoner Wine Company Prisoner 2013 from Napa Valley, California. Both were excellent choices.
The evening was amazing. To me nothing is better than great wine paired with wonderful cuisine. Oops, did I say that backwards? Ha! Well, at Mosset Grille and Wine Bar you get to enjoy the best of both worlds. Both worlds are places I don't just want to visit – I want to live there! Well, if only for a night, we can. I tip my hat to the chef and the rest of the team for giving us a truly remarkable experience.
PHOTOGRAPHY: MIKE PUCKETT
Good Eats Houston Facebook Group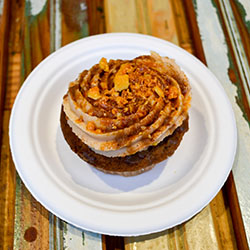 Featuring the Best Restaurants in Houston! Providing locals and travelers a guide to what's good in Houston!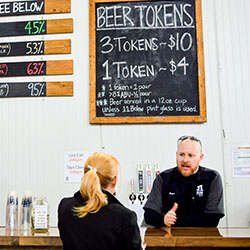 Houston Craft Beer Guide
Featuring the Best Craft Breweries in Houston! Providing locals and travelers a guide to what's good in Houston!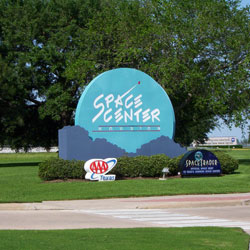 Cool Houston Activities
Featuring the Best Activities in Houston! Providing  locals and travelers a guide to what's good in Houston!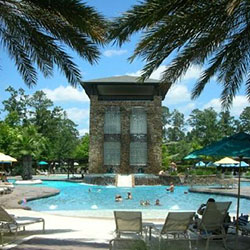 Where to Stay
Featuring the Best places to stay in Houston! Providing  locals and travelers a guide to what's good in Houston!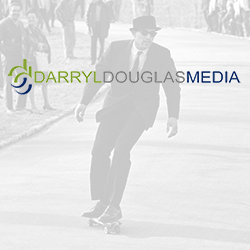 Darryl Douglas Media is inspired by the wonderful restaurants & craft breweries all over the country. Let us know about yours!