BY MIKE PUCKETT
Join the conversation on our FB Group Page: Good Eats Houston
La Balance Cuisine is located on Westheimer Pkwy and S. Fry Road in Katy, Texas. I was very pleasantly surprised to find such a wonderful French restaurant in Katy. La Balance Cuisine is offering locals a contemporary twist on classic French favorites… and that puts a smile on my face!
Owner Manuel Atenco's knowledge of fine dining derives from his 25 years of experience in the food and wine industry.  He has been working in the business at locations that span from across the United States to his hometown of Puebla, Mexico. With the assistance of a master sommelier, La Balance offers a plethora of quality wines originating from California and France.
I am always looking for unique and cool restaurants to visit over the holidays. As you walk through the doors of La Balance, you see a very elegant and open restaurant. Every glass is in its place and the lighting was just perfect. I can't wait for my French experience to begin!
We started things off with Le Bloc du Boucher, the Chef's selection of meats and pickled vegetables. The variety of items in this dish allowed us try different flavors while we enjoyed a great conversation and checked out the menu a bit. This appetizer is a must and it paired well with a Rosé. I highly recommend you start your evening out with this.
You can't ever visit a French restaurant without enjoying the Foie Gras. Here at La Balance Cuisine, it is just as delightful as it looks. The Foie Gras Poêlé is a serving of mouth-watering liver paté topped with a delectable mix of orange marmalade and chocolate served alongside a light, sweet brioche. The marmalade and chocalate combination was very tasty and the texture and thickness of the Foie Gras were just right. The crunch of the brioche just knocked me out. I have to admit – the Foie Gras here sits in my top 5.
And now for the main attraction. We ordered the Salmon, Boeuf Bourguignon, Duck Breast and of course the fabulous Filet Mignon.
The Saumon was a perfectly-grilled portion of salmon served with asparagus and topped with a tantalizing mushroom cream. It was paired with a Patient Cottat Sancerre Anciennes Vignes 2015. This medium-bodied French wine had a beautiful golden-green reflection and went just swimmingly with the salmon.
The salmon was perched beautifully atop the asparagus and carrots. I was a bit hesitant to take my first bite and destroy this wonderful piece of art. But I did. Ha! And what a bite it was! So much flavor and the mushroom cream sauce was simply incredible! It was one of my two favorite dishes of the night.
The Filet Mignon was served up with mashed potatoes, asparagus, Green Peppercorn Sauce and paired with an amazing Château Larose Trintaudon 2009. Every bite of this perfectly-cooked steak was better than the last! The Green Peppercorn Sauce along with the full-bodied wine made for a powerful statement… SOMETHING SPECIAL! As you might have guessed, it was my other favorite dish of the night.
If you have been following me for any length of time, I am sure you are aware of my dessert fetish. Should I be ashamed? I think not! So, at La Balance Cuisine I decided on a little ménage à trois. Ha!
The very sexy Creme Brulée was first up and… ooh la la! The raspberry gel and meringues added a very nice touch. What a sweet, sweet dessert!
The Tarte Tatin was strategically hand crafted with Crème fraiche and Caramel Sauce. This fluffy pastry was just perfect. The apples tasted of caramelized butter. Does it get any better?
My favorite dessert of the night was the sensual Soufflé au Chocolat. Not only was this decedent dessert delightful, but the presentation was designed to entertain the whole dining room. Take a look at the photography and you'll see exactly what I mean. The Hazelnut Sauce was slowly poured into the opened soufflé. I can just taste it now. Amazing.
All three of our desserts were paired with Dow's 10-Year-Old Tawny Port. Dow's has been a favorite of mine for years and I highly recommend you enjoy it with your dessert. This Port has amazing fruit flavors embodied in deep smokey notes which play in perfect harmony as you savor your fabulous French experience.
La Balance Cuisine hosts monthly fine dining events such as wine dinners and special holiday occasions including New Year's, Valentine's Day, Mother's Day and many others!
It's no surprise why La Balance Cuisine was voted the Best French Restaurant in Katy in 2015 and 2016. This is one of the best French restaurants I have tried in Houston, never mind Katy! I can't emphasize it enough. If you live in the area, be sure to give it a try. You won't ever leave the neighborhood again.
Good Eats Houston Recommends…
Apps
Le Foie Gras Polele
Orange marmalade, chocolate, brioche
Paired with: Chateau Guiraud 'Le Dauphin de Guiraud'
Layered notes of almond cream, apricot, ginger, mango, piecrust, papaya and toasted hazelnut. The long, spice-infused finish shows ample depth, echoing with an enticing tarte Tatin note
Le Bloc Du Boucher
Chef's selection of meats, pickled vegetables
Paired with: Cote des Roses Rosé – Gérard Bertrand
Floral notes of rose along with hints of grapefruit complete the picture. The finish is fresh, offering notes of candy. On the palate the impression is fresh and full, with great aromatic persistence and balance
Mains
Le Saumon
Salmon, mushroom cream, asparagus
Paired with: Patient Cottat Sancerre Anciennes Vignes 2015
Clear golden green reflections. Complex and intense. Prevailing aromas of acacia blossoms with a Muscat-like notes of passionfruit
Le Boeuf Bourguignon
Lardon, onions, mashed potatoes
Paired with: Chateau Saint Sulpice Rouge 2012
Dominated by a nose of ripe red fruit followed by a rich, smooth fruit and a soft finish
Le Margret De Canard
Duck breast, cabbage, huckleberries
Paired with: Chateau des Labourons Fleurie 2011
Elegant and complex, fruity and perfumed, expressing the best of the Fleurie "terroir."
Le Filet Mignon
Mashed potatoes, green beans, green peppercorn sauce 
Paired with: Chateau Larose Trintaudon 2009
A racy, incredibly full-bodied and well-structured wine with enormous density and power. Infinite length on the palate, excellent balance between fruit, tannins and acidity
Desserts
Creme Brulee
Meringues, raspberry gel
Tarte Tatin
Crème fraîche, caramel sauce
Le Souffle Au Chocolat
Chocolate ice cream, hazelnut sauce
All three paired with: Dow's 10 Year Old Tawny Port
Delicate, with a lively array of bright dried mango, date and dried apricot flavors that feature plenty of smoky notes. Features notes of white chocolate, fruitcake and honey on the rich finish
PHOTOGRAPHY: MIKE PUCKETT
Good Eats Houston Facebook Group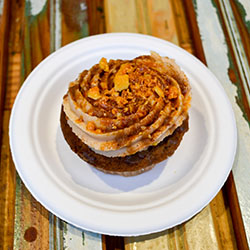 Featuring the Best Restaurants in Houston! Providing locals and travelers a guide to what's good in Houston!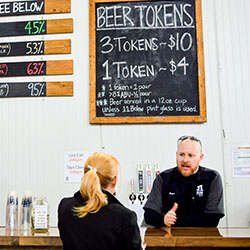 Houston Craft Beer Guide
Featuring the Best Craft Breweries in Houston! Providing locals and travelers a guide to what's good in Houston!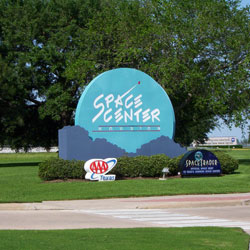 Cool Houston Activities
Featuring the Best Activities in Houston! Providing  locals and travelers a guide to what's good in Houston!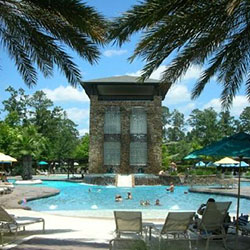 Where to Stay
Featuring the Best places to stay in Houston! Providing  locals and travelers a guide to what's good in Houston!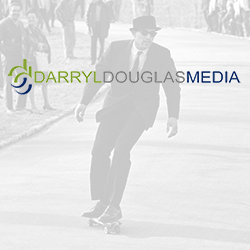 Darryl Douglas Media is inspired by the wonderful restaurants & craft breweries all over the country. Let us know about yours!