BY MIKE PUCKETT
Join the conversation on our FB Group Page: Good Eats Houston
Juicy Burgers Memorial is located on Memorial between N. Kirkwood and Dairy Ashford. If you are looking for one of juiciest burgers in Houston… then you have found the right place! Juicy Burgers has burgers, wings, awesome appetizers and one of the best happy hours in town! They provide local Texas craft beer, Texas wines and several different brands of bottled beer.
When you walk through the door at Juicy Burgers, the first thing you see is a glorious sign of delightful menu items. You can pick one of their signature burgers or you can design your own… I did a little of both! Ha! Seriously. They have killer wings too! 8 different wing sauces to choose from, so there is a sauce for every taste bud.
One thing I noticed right off the bat was this is no fast-food burger joint. Their burgers are made with fine grind premium certified Angus beef. Their burgers are gourmet, made to order and fresh. They only use premium products and don't compromise quality. You can taste it in every bite!
Juicy Burgers has so many options to choose from when it comes to customizing your own burger. Your custom burger offers you the choice of bun, free toppings, premium sauces, cheeses and premium toppings. With all the toppings Juicy Burgers has available, you have nearly 1,100 possible burger combinations. Yep, I like that!
When I enjoyed my first visit, I had to try a little bit of everything, because that is just what I do. I enjoyed the Juicy Burgers Original, Hangover Burger, Sriacha Teriyaki Wings, Puckett's Choice Burger (my custom burger), Santa Fe Chicken Sandwich, Fried Cheese Curds and finished it off with a fantastic Fried Cheese Cake. There wasn't one menu item I didn't enjoy, but my two favorites were the Santa Fe Chicken Sandwich and the Puckett's Choice Burger of course.
I really enjoy a good chicken sandwich. While traveling the Southwest on a journey to find the best local restaurants in the country, the state of New Mexico has provided me the love for green chilies. When I noticed the Santa Fe Chicken Sandwich, I knew it was one that I had to try for myself. The Santa Fe Chicken is simple in concept, but very complex on your taste buds. This beauty is built with green chilies, pepper jack cheese and chipotle mayo. If you don't like too much heat, don't worry about it. This sandwich is not too spicy… it has just enough to put a smile on your face. If you love green chilies and pepper jack cheese, I highly recommend you enjoy this amazing chicken sandwich.
Next, I had to put Juicy Burgers to the test. Like I was saying earlier, you can customize your own burger and that is just what I did. Put your hand over your heart, I present to you the "Puckett's Choice Burger". This piece of art starts off with a jalapeno cheese bun that is lathered up with mayo. Now comes a half pound of certified Angus beef topped with blue cheese, crisp lettuce, red onions, bacon and onion rings. Yep, I said onion rings. I was in hog heaven… it just doesn't get any better than that, but don't listen to me, try it for yourself!
I have enjoyed excellent burger joints all over Texas. There are so many great places to choose from and I am not taking away from any of them. I do have to say though; Juicy Burgers ranks right up there with the best. If you are in the Memorial area of Southwest Houston, you need to stop in and give them a try. In fact, if you are in the Houston area or traveling in from out of town… you need to stop by. You will be leaving with a juicy smile for sure.
Good Eats Houston Recommends…
Puckett's Choice Burger – 1/2 LB Beef, jalapeno cheese bun, red onions, crisp lettuce, mayo, blue cheese, onion rings, bacon
Juicy Burgers Original – Lettuce, tomato, onions, pickles, 1000 island dressing (with or without your choice of cheese)
Hangover Burger – French fries (yes, the fries are ON the burger!), fried egg, cheddar cheese, guacamole, bacon, ketchup
Santa Fe Chicken – Green chilis, pepperjack cheese, chipotle mayo
Sriracha Teriyaki Chicken Wings – Spicy, and a little bit sweet
Fried Cheese Curds – They are dangerous
Fried Cheesecake – Even more dangerous
PHOTOGRAPHY: MIKE PUCKETT
Certified #goodeatsHouston #goodeatsTexas #goodeatsTexasProject #goodeatsLocal #MikePuckett #DarrylDouglasMedia 
Good Eats Houston Facebook Group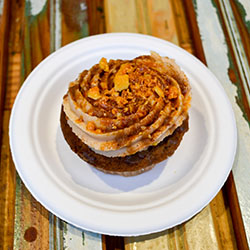 Featuring the Best Restaurants in Houston! Providing locals and travelers a guide to what's good in Houston!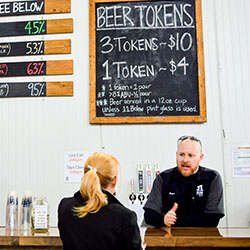 Houston Craft Beer Guide
Featuring the Best Craft Breweries in Houston! Providing locals and travelers a guide to what's good in Houston!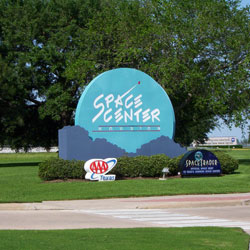 Cool Houston Activities
Featuring the Best Activities in Houston! Providing  locals and travelers a guide to what's good in Houston!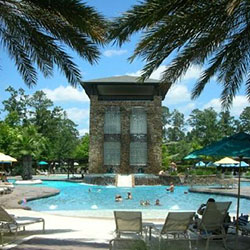 Where to Stay
Featuring the Best places to stay in Houston! Providing  locals and travelers a guide to what's good in Houston!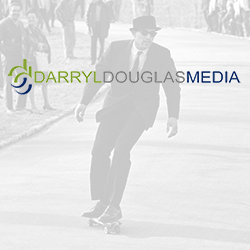 Darryl Douglas Media is inspired by the wonderful restaurants & craft breweries all over the country. Let us know about yours!