BY MIKE PUCKETT
Join the conversation on our FB Group Page: Good Eats Houston
Jonathan's The Rub is located in west Houston off of I-10 and Campbell Rd. Well to be a little more specific it is tucked back in the neighborhood a bit. In a way it seems to be hidden. A very inconspicuous space next to a convenience store. It's pretty funny, I posted a picture on Facebook letting everyone know that I was there to experience the restaurant, and one of the first comments was "Rule number 1 of JTR, don't talk about JTR". So I guess I'm breaking all the rules by writing this review, that's the rub. This hidden little gem is being exposed.
I want to start off by saying that this is not only my favorite restaurant experience I have had since I've returned to my hometown of Houston, but it is right up there with any restaurant I have been to in the country. I understand what I just said. I haven't spent all day celebrating Craft Beer Friday. I will repeat myself, this is one of the best restaurants I have ever had the pleasure of breaking bread at.
Like I said in the beginning, as you walk up you would be surprised where it is located, but there is real beautiful greenery in front and a large sign above the patio that lets you know you are here. The restaurant sits in a corner space and there is a small line outside from people trying to get in for lunch. When we get in, we can see that the restaurant is busy. Real busy, filled with business men and women every seat is taken. The décor is nice and lets you know that you aren't in some hole in the wall, but a fine dining establishment. What they have done here at JTR is conveniently made it comfortable fine dining. The best way I can explain it, the environment is nice, but not stuffy. I would feel comfortable wearing slacks or shorts. Really cool!
We sat down and it's really neat, we could actually see in the kitchen with everybody hard at work. It was like an episode of Top Chef! I noticed one of the guys on the grill had curly hair and glasses. I recognized him from the website. Pretty cool, it looks like Jonathan is back there heading the kitchen himself!
JTR is unique as it is BYOB. Really nice that it is conveniently stacked up near a convenience store. So we grabbed some Top Texas Craft Beer; Saint Arnold's and Karbach to be exact. A friend of ours joined us at the table and was our guide through this wonderful journey. She had been here many times and was able to maneuver us through the menu with ease.
She explained that the menu did have some staple entrees, but depending on what was fresh or Jonathan's mood, the menu could change as late as 30 minutes before opening. This really keeps the chefs on their toes. You must be a great chef to work at JTR, his standards are high, but he is not above them. That is why we see him in the kitchen right beside his team.
We ordered an appetizer while we talked and enjoyed our craft beers. The Grilled Kofta was wonderful. Lamb and beef kebabs seasoned with spicy Indian masala spices, served with cucumber yogurt sauce. The yogurt sauce was refreshing and went just perfectly with the lamb and beef.
We then set sail on a voyage fit for a king. We ordered 5 entrees that ran the gamut of the menu. It was recommended that if we wanted to truly get the full experience and all the dynamics in which made JTR so exciting; this was the way to do it.
So I broke the first rule of JTR and I hope I am not punished by those who might not be able to find a seat at their favorite restaurant the next time they visit. I am not ashamed to let the whole world know about this little hidden gem off the Katy freeway. For those of you traveling to our great city, you must mark Jonathan's The Rub on the must see list. And again I apologize for spoiling this secret, but for those of you who didn't know, now ya know!
Good Eats Houston Recommends…
Waldorff Salad: Chicken salad with craisins, dried mango, pecans & celery served on top of a Caesar Salad 
Texas Burger: smoked bacon, sautéed onion, TX sharp cheddar cheese & our spicy smoked sauce 
Sirloin Guacho 
Chicken and Waffles: a homemade Belgium waffle, cheese grits, fried chicken, hot Vermont Maple Syrup & Aleppo Pepper 
Spaghetti and Meatballs: homemade meatballs in marinara
Seafood Fra Diavolo: shrimps, clams, mussels, scallops, mirapoix, spicy marinara sauce 
Veal Piccata: sautéed mushrooms Marsala demi-glace sauce
PHOTOGRAPHY: MIKE PUCKETT
Good Eats Houston Facebook Group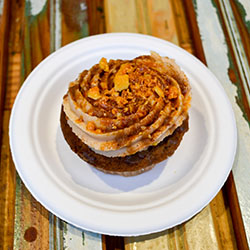 Featuring the Best Restaurants in Houston! Providing locals and travelers a guide to what's good in Houston!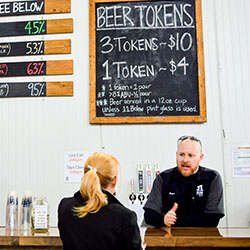 Houston Craft Beer Guide
Featuring the Best Craft Breweries in Houston! Providing locals and travelers a guide to what's good in Houston!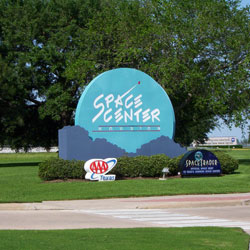 Cool Houston Activities
Featuring the Best Activities in Houston! Providing  locals and travelers a guide to what's good in Houston!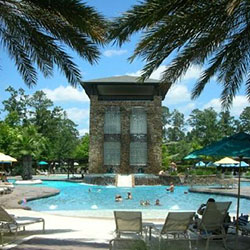 Where to Stay
Featuring the Best places to stay in Houston! Providing  locals and travelers a guide to what's good in Houston!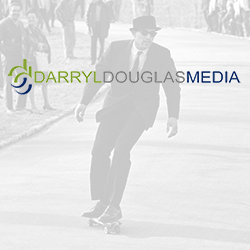 Darryl Douglas Media is inspired by the wonderful restaurants & craft breweries all over the country. Let us know about yours!