BY MIKE PUCKETT
Join the conversation on our FB Group Page: Good Eats Houston
Jaxton's Bistro is located just a few miles west of Hwy 290 on the beautiful Boardwalk at Towne Lake. This restaurant is the perfect place to visit if you are looking for an "inside-the-loop" feel without leaving Cypress. I promise the view is worth traveling to Cypress for – something special!
I had heard all the hype about the Boardwalk area – and now I was finally getting to see for myself what it was all about. The first thing you notice as you walk onto the Boardwalk is the amazing view. There is an area for the kids to play and you can have a wonderful glass a wine with your friends. This is gonna be a wonderful Sunday for sure!
At Jaxton's Bistro, everything is fresh caught and hand-cut in-house. You will never find anything frozen… and that is music to my ears!
The kitchen revolves around a wood fire – which is a nice touch. They grill all their steaks, seafood and vegetables on post oak which gives it a kiss of smoke and an awesome depth of flavor.
Since we showed up at Jaxton's for "Sunday Funday", we were able to experience that they are a bar as much as a restaurant. Not only can you get an unbelievable meal, but happy hours and weekends will never be the same!
We were all excited to start off this experience with a flight around the world… Mimosa-style. You know I like vacation, right? Ha! Well, this vacation around the world involved a Guava Lamp, French Linen, Voodoo Queen and a Sake to Me!  In case you were wondering, we all made it safely back to Jaxton's on the red-eye with a smile. Seriously. Just look at the photography.
The first trip was so much fun we decided to get the group next to us involved. We all took at Bloody Mary Flight Around the World – which consisted of the Texas Bloody Sunday, the Te Kill Ya, the Witch Doctor and Mak's a Muckle. I haven't had this much fun in a very long time. Beautiful restaurant, beautiful vibes, cocktails and compadres… what else can you ask for?
So… time for the apps! Thanks to all my foodie friends, I had a real good idea of what needed to be set in front of us on this glorious Sunday in Cypress. I ordered up the Beef Carpaccio, the Shrimp Brochette and the Baked Brie. Is THAT something you would be interested in?
The art-like, paper-thin tenderloin with shallots, capers and Parmigiano Reggiano came out first – perfectly paired by our server with a Pinot Noir. I had to take a second to take it all in – it was just divine!
The Shrimp Brochette is one of my very favorite eats and the dish here at Jaxton's Bistro lived up to the hype. Imagine delicious Gulf Shrimp stuffed with crab, jalapeño and Beurre Blanc all wrapped in bacon. I could seriously order this as a meal! I highly recommend. You can thank me later.
Baked Brie and a glass a wine? I'm in! The beautiful Baked Brie was served en croute with Cognac Fig Jam and Truffled Honey. The pastry crust was just perfect and added that extra touch I love. Another scrumptious Happy Hour item to order and share with your friends or loved ones with a glass of wine.
It was time to let the games begin! I was looking over the water, so I had to order the Town Lake Surf and Turf – a wonderful Wood-Fired Prime Rib and Grilled Lobster Tail served with Drawn Butter. The steak was cooked medium-rare to perfection and the buttery lobster tail had me wishing we weren't eating family-style so I could enjoy it all to myself! Selfish? Maybe… but I did share. If you want the meal of your life – then look no further.
If you are looking for a fish dish, then I highly recommend the Rainbow Trout, Oscar-Style. The grilled rainbow trout tasted like it must have been swimming only hours before it made its way to my plate and was served up with Asparagus, Sun-Dried Tomatoes and Beurre Blanc. So GOOD!
To me, nothing goes better with a Cabernet Sauvignon than a Filet Mignon. My love of steaks is like no other – and I felt like I had died and gone to heaven as I enjoyed my first bite of this mouthwatering steak. So fitting that I find myself here on a Sunday – what a delightful way to finish off the week!
The desserts at Jaxton's Bistro surely did not disappoint. They were as decadent as they were delicious! We enjoyed the Flaming Beignets Foster – which brought us an amazing show to go along with the sweet dessert. Next up was the Crème Brûlée Duo: house-made Strawberry Purée, classic vanilla and White Chocolate Crumble. Let's just say you need to save room for dessert. Exceptional.
Well, I really don't know what else to say. This area of Cypress is worth the trip if you don't live in the area. And if you do? Shame on you if you are just now finding out about it from me. Ha! Only joking, but for real… this is a place you will want to visit on the reg. Enjoy!
Good Eats Houston Recommends…
Drinks
Mimosa Flight from Around the World
Guava Lamp, Mexico
Guava puree, mango, chili powder
French Linen, France
Champaign, St. Germain, house made simple syrup, bubbles
Voodoo Queen, Jamaica
Blood orange, fresh melon, bubbles
Sake to Me
Lychee sake, guava nectar, splash of pineapple
Bloody Marys Flight from Around the World
Bloody Sunday, Texas
Zing Zang base BBQ sauce, Worcestershire, Applewood smoked bacon
Te Kill Ya, Mexico
Tomatillo base, poblano peppers, Hornitos tequila
The Witch Doctor
Mango puree, chili powder, sugar rim
Mak's A Muckle
Dewars scotch, frozen mary cubes, Worcestershire, S&P rim
Appetizers  
Beef Carpacio
Paper thin tenderloin, shallot, capers, parmigiano reggiano
Siduri Pinot Noir
Pinot Noir, Jackson Family Wines
Smoked meat character mixed with black currants and hints of lavender. A wine of weight but without excess
Shrimp Brochette
Crab stuffed gulf shrimp, jalapeno, beurre blanc, wrapped in bacon
Paired with: Mantanzas Chardonay
Matanzas Creek Chardonnay
Chardonnay , Matanzas Creek Winery
Intense peach cobbler and lemon meringue pie aromas with delicate notes of loquat, chamomile
Baked Brie
Cognac fig jam, truffled honey, en croute
Paired with: Chateau La Rose du Pin Blanc
The blend is endowed with vibrant acidity and grassy aromas by Sauvignon Blanc, and its structure and mouthfeel
Main
Towne Lake Surf and Turf
Wood Fired Prime Rib, Grilled Lobster Tail with Drawn Butter
Filet Mignon Oscar
Grilled Asparagus, Bearnaise Sauce served with truffled three cheese mac
Both paired with: Kiona Cabernet Sauvignon
Cabernet Sauvignon, Kiona Estate Vineyard
Dark plum and clove on the palate, which are balanced nicely by aromas of black tea, smoke, and earth
Atlantic Salmon
Blackened, with Pontchartrain on the side
Rainbow Trout Oscar
Grilled, With Asparagus, Sundried Tomatoes, Beurre Blanc
Both paired with: Greywacke Sauvignon Blanc 2016
Sauvignon Blanc, Greywacke Wines
Fresh grass, bay leaves, green beans and wild thyme-led nose with hints of lime leaves and lemongrass
Smoked Chicken Pizza
House smoked chicken breast, pesto, grape tomatoes, sautéed mushrooms
Jaxton's Burger
Romaine, cornichon, caramelized onion and tomato served with truffle fries
Both paired with: Hopadillo
American IPA, Karbach Brewing Co.
Medium bodied with notes of pineapple, light citrus fruits, soft malt
Dessert
Flaming Beignets Foster
Served table side in a caramelized banana sauce
Crème Brulee Duo
House made strawberry puree, classic vanilla, white chocolate crumble
PHOTOGRAPHY: MIKE PUCKETT
Good Eats Houston Facebook Group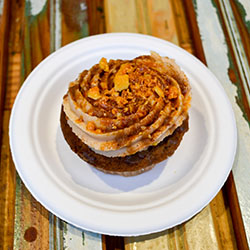 Featuring the Best Restaurants in Houston! Providing locals and travelers a guide to what's good in Houston!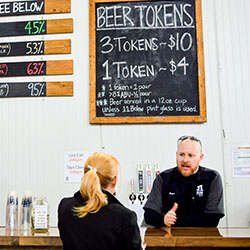 Houston Craft Beer Guide
Featuring the Best Craft Breweries in Houston! Providing locals and travelers a guide to what's good in Houston!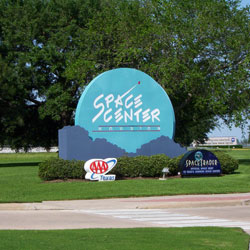 Cool Houston Activities
Featuring the Best Activities in Houston! Providing  locals and travelers a guide to what's good in Houston!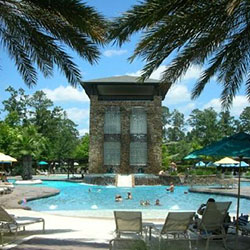 Where to Stay
Featuring the Best places to stay in Houston! Providing  locals and travelers a guide to what's good in Houston!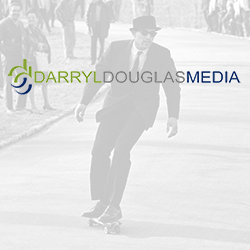 Darryl Douglas Media is inspired by the wonderful restaurants & craft breweries all over the country. Let us know about yours!