Harold's Restaurant, Bar & Terrace
BY MIKE PUCKETT
Join the conversation on our FB Group Page: Good Eats Houston
Harold's in the Heights is oddly enough located in the Heights, ha! To be more specific you will find it sitting on the historic main street of w. 19th st. and Ashland. If it feels like you have heard of the place, it's because you probably have. Any true Houstonian knows that Harold Wiesenthal was an iconic figure in the Heights neighborhood and was a key player in the success of the area. For over half a century Harold ran his clothing store and dressed many national public figures when they made it into Houston. I am really happy to see that owner Alli Jarrett decided to keep the name alive and open a restaurant in the memory of this landmark location.
One thing I need to note, is that there is plenty of parking in the back off Ashland. It took me a second to figure it out, but now you know. So you can just head back there off Ashland. As you walk in from the back entrance you notice that downstairs, they also own another couple of businesses and are really doing good things with the old space. But that is for another article, as I can't wait to see what Chef Antoine Ware has in store here. I have heard nothing but great things about the southern and creole cuisine that is coming out of the kitchen here at Harold's!
My initial reaction as I walk up stairs (where the restaurant is located), is what a beautiful job they have done with the build out here. They might be caring on the Harold's tradition, but they have done a ton of work to make this one beautiful eatery. Kudos! There is plenty of room in a really open floor plan that feature large windows that allow you a beautiful view of Main Street. Right off the dining area is a large patio that features another beautiful view of Main Street and its own fireplace. I can just imagine how awesome this is during the Christmas season with lights and the outdoor fire place burning! I will let you know in a few months!
Well it's, well past 5pm so we decided to head to the bar area and grab a couple of Top Texas Craft Beers. We ordered an 11 Below OSO BUENO and my buddy grabbed a Karbach- Hoppadillo. Both great local choices I might add if you happen to be from out of this area.
After we finished our beers we decided to head into the dining room and grab a beautiful window seat… what a view. I absolutely love this area of Houston. They have a wide variety of hand crafted cocktails to choose from here and we both decided on a Giblet, which was an excellent choice, just so good! Take a look at the photography and see for yourself!
We let our server know that we wanted to allow the chef to make our decisions tonight. I like to do that when I am at a restaurant like this as you will find that it becomes more than just a dinner, but a true culinary experience. Let's just say Chef Antoine Ware did not steer us wrong.
Our two appetizers were brought to the table and boy did they look delicious. We enjoyed the Pasta Jambalaya and the Beet & Yogurt Salad. The Pasta Jambalya was absolutely amazing. I can tell you this is the first time I have ever had Jambalya with pasta this away. Pretty incredible. As you can see in the photography it comes along with shaved dehydrated shrimp on top of it and the flavors are perfect. Great start. We also enjoyed the very beautiful Beet & Yogurt Salad. Which consisted of local beets cooked slowly over hickory embers, house made yogurt and sour dough toast. I'm not a huge fan of beets, but I really enjoyed this dish. This exactly the reason I like to hand it over to the chef. I wouldn't have ever ordered this myself and would not have known what I was missing.
For our entrees, Chef Ware delivered a trio that provide us with the three major creole food groups: seafood, chicken and more seafood! My eyes were the size of baseballs and my smile was from ear to ear as I finally got a glimpse of what the chef was presenting. All my favorites! Gulf Shrimp "n" Grits, KG's Double-brined Cast Iron Chicken and Blackened Gulf Fish. Does that sound like something you would be interested in? The Gulf Shrimp "n" Grits, is what the name portrays: head-on gulf shrimp, onion, garlic, bacon and mushrooms. No words can describe how wonderful this dish is. And beautiful to boot! So good! Next up is another favorite for anyone who is from these parts, KG's Double-brined Cast Iron Chicken: fried half chicken with mac "n" cheese, braised greens. In southern California you don't see fried chicken on the menu too often. I am enjoying every minute of it here at Harold's for sure! And we also enjoyed the Blackened Gulf Fish: fresh gulf fish (Rainbow Runner) with Atkinson Farm's tomatoes, zucchini, squash and coriander, topped with crawfish tails. Again, I feel like I am being a little repetitive, but it was out of this world. I do believe that the anything Chef Ware touches turns to southern gold! Well it definitely disappears from my plate quickly, that is a fact. I will put my name on any of these 3 entrees… honestly pick which one you think you would like best and you will enjoy it. Or even better, bring some friends and enjoy all three family style. That way you get to try all of 'em!
For dessert the Chef brought out Granny's Cake, personally I might add. Nice touch. He explained that it is an ole' family recipe. These are the type of things that make Harold's in the Heights special to me. The personal touch with southern hospitality which no doubt is translated through the menu designed by Chef Ware and the attitude of owner Alli Jerret, who was raised in South Carolina. The Granny's Cake, is Harold's take on tres leches cake. As you know by now, this is one of my most favorite desserts and this take was phenomenal! Granny, we thank you!
So my work here is done. Ha! What an unbelievable experience. I highly recommend you stop by here and check it out. If you are not familiar with the location, it can be somewhat inconspicuous. It has a main entrance in the back off the street, but convenient because of all the parking back there. I will be back here again and again to get my southern Creole fix that is for sure. And let's just say they don't sell dress clothes anymore. However Harold would be proud that the legacy lives on in grand fashion!
PHOTOGRAPHY: MIKE PUCKETT
Good Eats Houston Facebook Group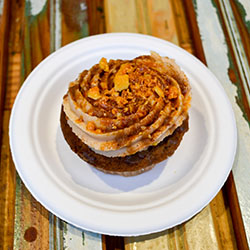 Featuring the Best Restaurants in Houston! Providing locals and travelers a guide to what's good in Houston!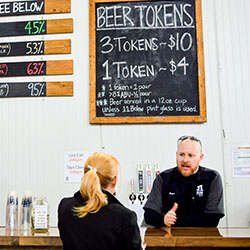 Houston Craft Beer Guide
Featuring the Best Craft Breweries in Houston! Providing locals and travelers a guide to what's good in Houston!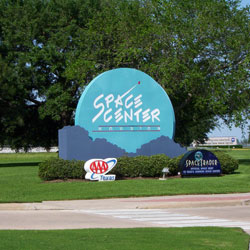 Cool Houston Activities
Featuring the Best Activities in Houston! Providing  locals and travelers a guide to what's good in Houston!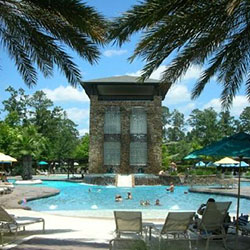 Where to Stay
Featuring the Best places to stay in Houston! Providing  locals and travelers a guide to what's good in Houston!