BY MIKE PUCKETT
Join the conversation on our FB Group Page: Good Eats Houston
Fish and Camaron is located in the Woodlands just west of I-45 on the North Freeway. This hidden little gem up north has had everyone talking for the past few years. Well, I finally got the chance to see what they were talking about. Let's just say I enjoyed every minute of this delicious conversation.
Having lived in Southern California for the past 10 years, I became familiar with a different style of Mexican Seafood. Not quite the Tex-Mex we are used to here in Houston. At Fish and Camaron, they call it Smart Fresh Seafood. And that is exactly what you get.
This cuisine is exactly what the name suggests. It is a lighter form of seafood than the fried versions we are used to. Based on Ceviche, Grilled Fish and lightly-battered fried fish, the food at Fish and Camaron is healthy, light and delicious!
Fish and Camaron is in the process of opening their second restaurant in the Woodlands. The location I visited is small, but they are doing big things. The dining area has a few tables and a long bar. There are also a couple of tables outside so you can enjoy a but of fresh air with the ultra-fresh seafood.
The guys at Fish and Camaron are serving up another unique concept: their homemade salsas. Over 10 different salsas and counting! This works well, as I found out for myself; I tried every single one! My favorites were the Serrano, Cilantro, Habanero, Tamarindo, Chamoy and Roasted Tomatoes. It's a great way to allow everyone to savor the flavors they enjoy the most. Dozens of combinations are available with each menu item!
Fish and Camaron are famous for their Ceviche and Fish Tacos. If you are not familiar with Ceviche, it is white fish fully cooked in lime juice, then mixed with red onion, olive oil and a touch of serrano pepper. It can be unexpectedly addicting.
We started off with a couple of Coronas – they are actually FREE right now (for those who are over 21, of course). We also got Tostadas with a couple of different types of Ceviche. The Tostada is a homemade crispy corn tortilla topped with Ceviche and dressed with shredded lettuce and curly carrots. Crispy and refreshing. I tried a different salsa combination with each bite. I really liked the Tamarindo and Chamoy mixed with the spicier salsa to give it a nice sweet and spicy flavor. An unbelievably messy and delicious treat!
We tried a couple of the Ceviche Cocktails. The Vuelve A La Vida Cocktail was a delicious cup full of Ceviche and Shrimp with signature cocktail sauce, chopped tomatoes, cilantro, diced avocado and olive oil. We also enjoyed the Ceviche Cocktail which was the same minus the shrimp. You really must get one of the Ceviche Cocktails, I would recommend the Vuelve A La Vida Cocktail as I am a huge shrimp fan and the more shrimp the better!
Next up was the Mixed Aguachiles. Thin-sliced fish and shrimp bathed in Fish and Camaron's signature "Aguachile" sauce, topped with lettuce, red onion and avocado. I spread it on a tostada and enjoyed it by the spoonful. You can eat Aguachile in a number of different ways and add your favorite salsas, too! It doesn't get much better than this… just look at the photography.
There were two Aguachile Sauces used. The Green Sauce (Serrano, cucumber and lime) and the Orange Sauce (Sriracha sauce, serrano, cucumber, carrots and lime). Both were extremely good. I suggest you get the mixed sauces and taste both robust flavors.
The Grilled Fish Tacos are a must! We sampled a couple of different versions that were served up on a hot and fresh corn tortilla.
The Pastor Taco had white fish marinated in their signature Annatto seed sauce, grilled to perfection and served with roasted pineapple, chopped onion and fresh chopped cilantro. Really good! The flavors work so well together and the roasted pineapple is what puts it over the top for me.
The Chipotle Taco had white fish marinated in Fish and Camaron's signature Chile Chipotle sauce, also grilled to perfection and served with caramelized onions and fresh-chopped cilantro. Like the pineapple on the Pastor Taco, the caramelized onions are the cause of my ever-so-apparent permagrin. I can't emphasize enough; this is not your ordinary taco shop. This is chef-driven, casual dining at its best!
I saw a delectable-looking item come out of the kitchen that I knew that I had to try. It was a type of Quesadilla called a Gringas: a double 6" flour tortilla sprinkled with mozzarella cheese, lightly grilled and filled with chipotle shrimp and onion. The melted mozzarella flowed out on all sides. Check out the pictures and you'll see the shrimp swimming around in the delicious sea of cheese. I promise you it tastes exactly like it looks… cheesy and rich!
Now, no Mexican Fiesta is complete without your classic Flan for dessert right? Right on! I didn't want to rock the boat, as they say, so I was forced to order the Flan. Ha!
Flan is a caramel pudding custard dessert with a layer of soft caramel on top. It was homemade, like just about everything else here at Fish and Camaron. This creamy, sweet dessert gave me the adrenaline rush you can only get with the best desserts. Even though I was stuffed from all the great seafood, the Flan was exactly what I needed. What a sweet finish to a wonderful afternoon!
I must admit that the Ceviche at Fish and Camaron is the best I have had in Houston this year. It is definitely worth the drive to enjoy this spot. Whether you decide to go with the Fish Tacos or Ceviche, you will be guaranteed two things…. It will be Smart and Fresh!
PHOTOGRAPHY: MIKE PUCKETT
Good Eats Houston Facebook Group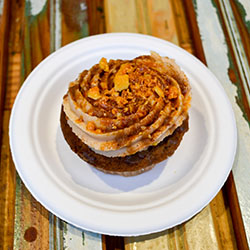 Featuring the Best Restaurants in Houston! Providing locals and travelers a guide to what's good in Houston!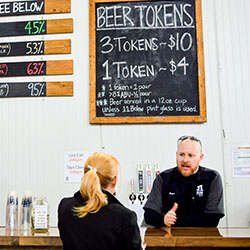 Houston Craft Beer Guide
Featuring the Best Craft Breweries in Houston! Providing locals and travelers a guide to what's good in Houston!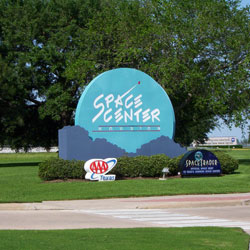 Cool Houston Activities
Featuring the Best Activities in Houston! Providing  locals and travelers a guide to what's good in Houston!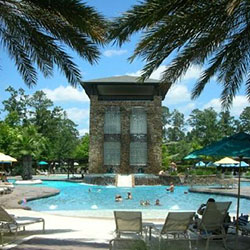 Where to Stay
Featuring the Best places to stay in Houston! Providing  locals and travelers a guide to what's good in Houston!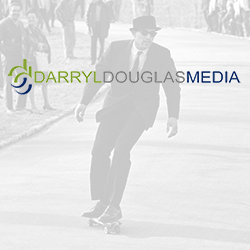 Darryl Douglas Media is inspired by the wonderful restaurants & craft breweries all over the country. Let us know about yours!