DoubleDave's Pizzaworks Rayford
BY MIKE PUCKETT
Join the conversation on our FB Group Page: Good Eats Houston
DoubleDave's Pizzaworks Rayford is located right off Interstate 45. It doesn't matter if you are driving into town or if you live in Spring… it is worth the trip.
I have been eating at this fabulous pizza spot for years. I literally lived here when I was attending college in College Station. One of the things I love most about DoubleDave's is the consistency. However, that being said… this might be the best location I have ever visited.
So, who doesn't LOVE pizza right? Well, this isn't your average pizza joint. You might think that DoubleDave's is a chain, but that's not completely right. Every location is family owned. I had the opportunity to meet the family that owns the Rayford location – the mom, dad and all the kids are a part of everything they do. And, they care about the product, fresh ingredients and great customer service. They are also involved in the community – helping local organizations through fundraisers and hosting events. If you have been following me for any length of time, you know through my posts how much they support those in need.
DoubleDave's is a fun, family-friendly environment.  Are you interested in watching sports while your kids are entertained by video games and other entertainment? Well, you have found the right place.
When I showed up, they were celebrating a birthday. Donna, gave me hug as I walked in and she knew about my love for Top Texas Craft Beer. Just so you know… she will serve you a free beer with every item you get. Music to my ears!
But, DoubleDave's is more than just a pizza joint. They have baked sandwiches, 4 styles of Stromboli, a salad bar equal to none, and, of course, the famous Pepperoni Rolls… 
The most beautiful thing about my job is, I get to try everything on the menu! But, I never visit a restaurant without recommendations from the locals. So, EVERYTHING I enjoyed was suggested to me by word of mouth. Who has it better than me, right?
At DoubleDave's, they make fresh dough at least twice a day, every day. It is known as the birthplace of the Pepperoni Roll – fresh dough made daily and filled with smoked Provolone and pepperoni.  Dipped in the fresh-made Red Sauce or proprietary Ranch Sauce, it is ahhmazing! If you have never tried a Pepperoni Roll, you just don't know what you are missing! A MUST-TRY!
So fresh is fresh, right? The first thing I judge a restaurant by is its salads. When a restaurant offers a wonderful salad with fresh ingredients – you know everything you eat there is going to be good. So, I started out with a wonderful salad. You can choose anything you want from the salad bar… and I chose it all! Just look at the photography – it speaks for itself.
The Ranch Dressing here is SOMETHING SPECIAL!! I just got a bowl. Not trying to provide a spoiler alert, but… I dipped my whole experience in it. EVERYTHING! Ha!
Now, for the sandwiches. First up was the Meatball Sub: freshly-prepared tomato sauce, smoked Provolone, sliced Italian meatballs, Parmesan and Romano cheeses with just a hint of oregano piled on a warm Tuscan baguette. SO GOOD!
The next sandwich I sampled was the Chicken Cordon Bleu. Check out the open sandwich in my photography. Unbelievable! Simply built with garlic-infused chicken, Alfredo Sauce, white American cheese, smoked ham and bacon on a Tuscan baguette. So creamy delicious! The cheese put it over the top – but the smoked, salty ham gave it that extra oomph  I LOVE!
I always enjoy a great Philly Cheesesteak Stromboli – like any other American man. And, at DoubleDave's it did not disappoint: mozzarella cheese, white American cheese and thinly-sliced beef steak in a folded pizza crust. Incredible! If this is what you're longing for – it's a must! This is the best thing about trying the whole menu, family style. You get out of your comfort zone, try new things and learn about what you may have been missing. Well, I have definitely been missing the Stromboli! The next time I visit, I will definitely order it!
Now for my go-to… you can't visit DoubleDave's without grabbing at least a dozen of the world-famous, Pepperoni Rolls. These signature rolls are made with pepperoni & smoked Provolone cheese wrapped in a hand-tossed crust & served with homemade Red or Ranch sauce. I can't say enough about these huge bundles of joy. Do you enjoy birthdays? Well, that is the best way I can explain it. They make me happy, like a birthday present, and in every bite! Granted, I lived on them in college, but good is good! There aren't enough words for how much I love these rolls. The best!
Now we come to the pizza. I am a "the Works" kinda guy, but I like to try a slice of everything. The pizza at DoubleDave's is just as good cold as it was hot. Yeah, I took them all home and couldn't stop eating them. This masterpiece I had was created with mozzarella, onion, green pepper, smoked ham, pepperoni, Italian sausage, mushrooms, smoked Provolone and oregano. You have a choice of toppings -but which one would you leave off? Ha! Not one! Each bite was better than the last.
Now, I have been living in Southern California for the past 15 years and I had never had a better Margharita Pizza than the slices you can get in Pacific Beach… until now. This signature slice of heaven was designed with olive oil, garlic and oregano sauce, mozzarella, fresh tomato and fresh basil. A light slice of pizza allows you to enjoy an Italian delicacy without it feeling so heavy in your stomach. The oregano and basil really topped it off – so perfect! A great choice if you're looking for something light.
From start to finish, DoubleDave's Rayford is not only one of my favorite pizza spots in Houston, but in the whole United States! I have been eating here for years – always ordering the world-famous Pepperoni Rolls. But, I truly enjoyed trying a few new items. My recommendation? Check out the menu and order what you are in the mood for. It's ALL good!
Good Eats Houston Recommends…
Drinks
Rodeo Clown
Double IPA, Karbach Brewing Company
Pours with dark amber and head in white. Nose is rich malty with hefty herbal and citric notes. Taste is really round, high viscosity and rich in herbal notes and citrus
Conspiracy Theory
IPA, Southern Star Brewing Company
Amarillo and Simcoe hops dominating both flavor and aroma. A light, but noticeable caramel malt backbone boosts the drinkability of this true West-coast style IPA.
Sandwiches
Meatball
Freshly prepared tomato sauce, smoked provolone, sliced Italian meatballs, Parmesan & Romano cheeses & oregano piled on a warm Tuscan baguette
Chicken cordon bleu
Alfredo sauce, white American cheese, smoked provolone cheese, smoked ham, and cheddar cheese
Handcrafted Favorites
Pepperoni Rolls
Our signature rolls are made with pepperoni & smoked provolone cheese wrapped in our hand-tossed crust & served with homemade red sauce or Ranch
Philly Cheesesteak Stromboli
Mozzarella, white American cheese & thinly sliced beef steak in a folded pizza crust
Pizzas
The Works
Mozzarella, onion, green pepper, smoked ham, pepperoni, Italian sausage, mushroom, smoked provolone, oregano
Margharita
Olive oil, garlic and oregano sauce, mozzarella, fresh tomato, fresh basil
Buffalo Chicken
Buffalo sauce(our ranch and wing sauce)  , grilled chicken, mozzarella
Dessert
Cinnamonstyxz
Our Deep Dish Crust cooked with a creamy cinnamon mixture, topped with powdered sugar & drizzled with icing
Chocolate chip cookie
Fresh thin dough with cookie dough, chocolate chips, and vanilla icing
PHOTOGRAPHY: MIKE PUCKETT
Certified #goodeatsHouston #goodeatsTexas #goodeatsTexasProject #DoubleDavesPizzaworks #Pizza #PeproniRolls #Strombolli #goodeatsLocal #MikePuckett #DarrylDouglasMedia @goodeatsLocal @MikePuckettDDM
Good Eats Houston Facebook Group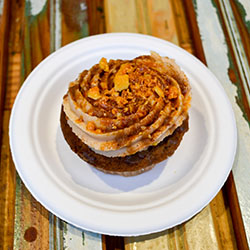 Featuring the Best Restaurants in Houston! Providing locals and travelers a guide to what's good in Houston!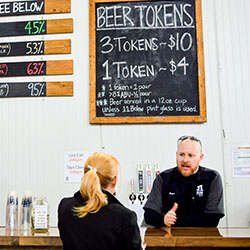 Houston Craft Beer Guide
Featuring the Best Craft Breweries in Houston! Providing locals and travelers a guide to what's good in Houston!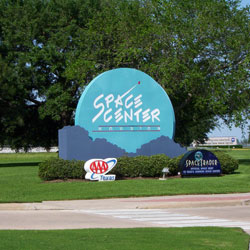 Cool Houston Activities
Featuring the Best Activities in Houston! Providing  locals and travelers a guide to what's good in Houston!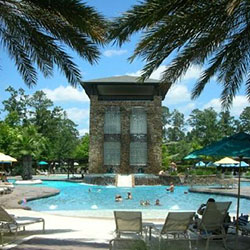 Where to Stay
Featuring the Best places to stay in Houston! Providing  locals and travelers a guide to what's good in Houston!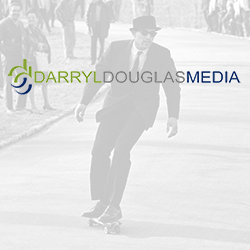 Darryl Douglas Media is inspired by the wonderful restaurants & craft breweries all over the country. Let us know about yours!